Kitty litter, chicken grit, oil dry, and aquarium gravel are a few items that are often suggested as cheap alternatives to commercial ballast. Rather than make a value judgment about the suitability of any of these stand-ins, I'm simply going to take issue with the reasoning for using them.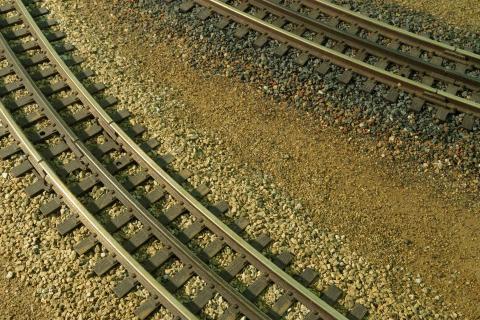 The idea that commercial ballast is too expensive is not true in comparison to other train related purchases.
To put it in perspective, a 5 pound bag of Brennan's Better Ballast will cover 22 feet of Atlas O or GarGraves track. And, I can fit 5 bags of my ballast in a USPS Priority Mail Medium Flat Rate box for 15.95 shipping. So, 25 pounds of my ballast (if you need that much) is about equal to the cost of a Lionel, MTH or Atlas O boxcar, or even less than a Menards or Woodland Scenics pre-built kit. Remember, ballast is a limited expense. In the grand scheme of things, you will purchase many more train cars or buildings. And, even on the largest layout, using 10 or more bags of ballast, the cost will be less than the cost of a mid range steam engine. And if your layout is that big, I offer a 15% discount on 10 or more bags. This almost completely offsets the shipping cost.
I have many satisfied customers and I don't expect to get everyone's ballast business. But, before you make a decision on a major scenic element of your layout, please don't base it solely on a misguided sense of economy.