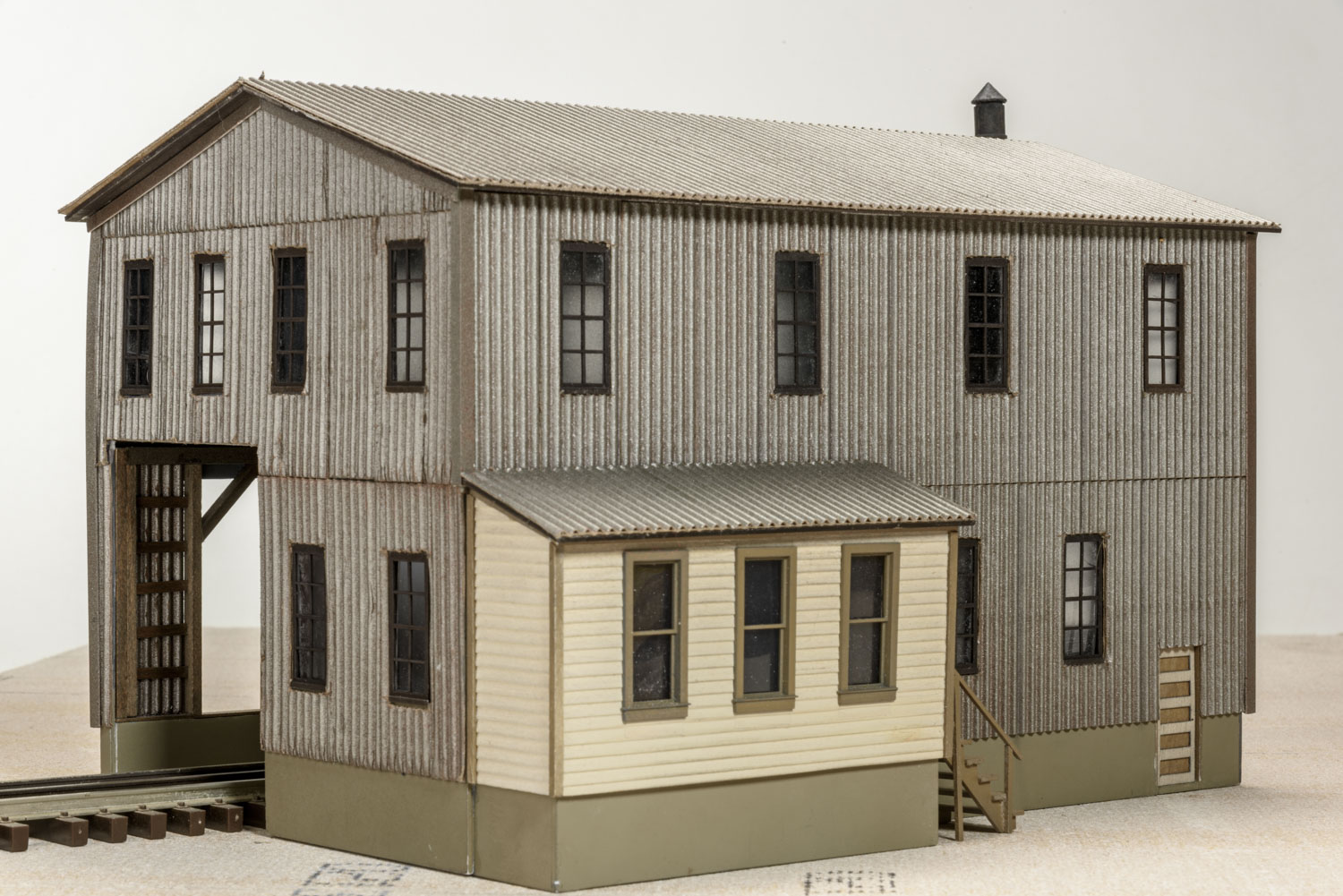 This is the prototype for the Ob Long Box Co.--the first kit in my Frank Ellison Tribute Series. Frank was a model railroad pioneer back in the 1930s, 40s & 50s. He was considered a top name in the field and his beautifully built Delta Lines was perhaps the most widely known model railroad in the world according to John Page, the editor of Model Railroader Magazine in the early 1950s.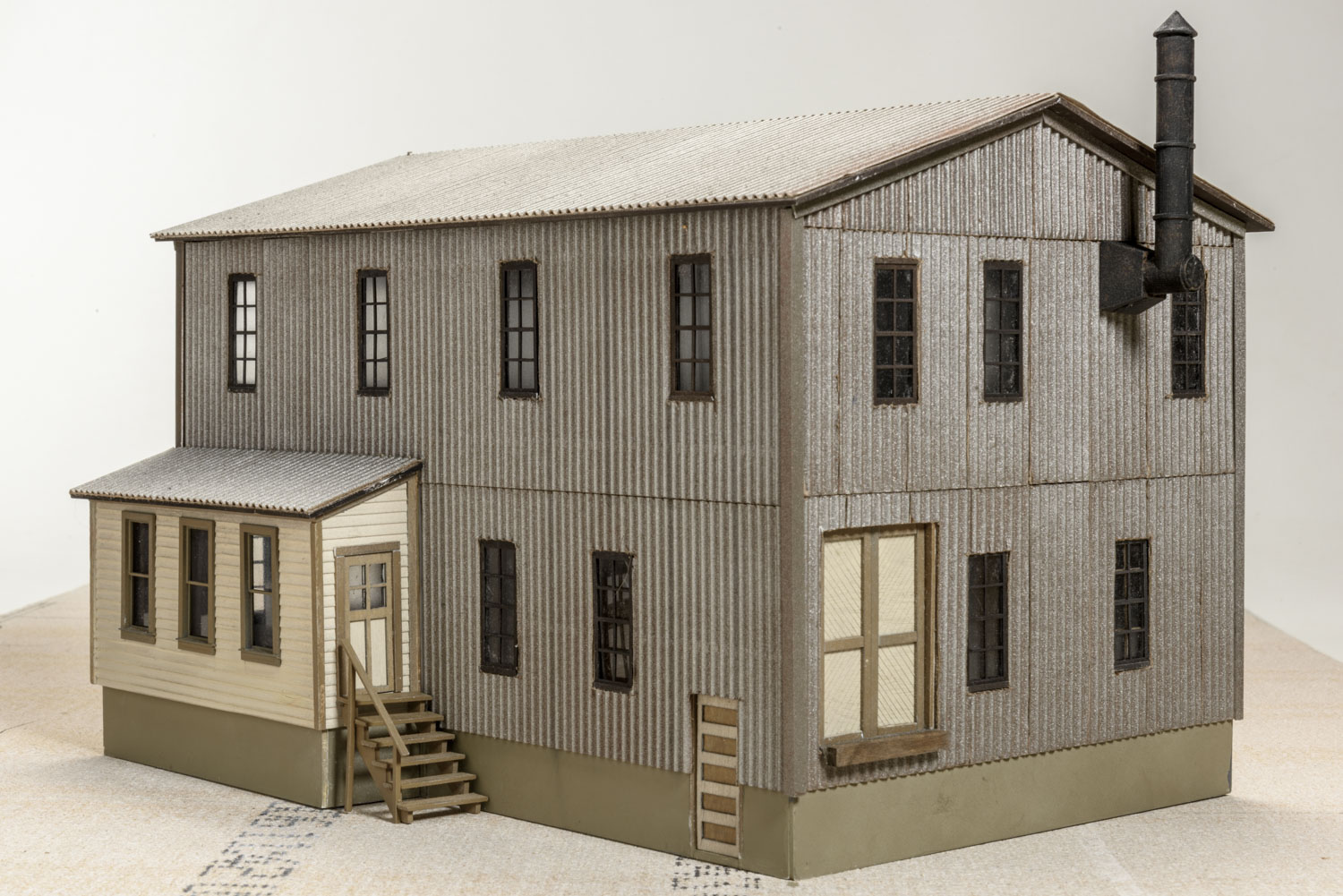 Frank authored a series of articles on all aspects of model railroading. Of particular note were his How-to pieces on scratch building the structures he created for his railroad. Back then, there were no building kits and detail parts like we have today. He made everything out of cardboard with the features like corrugations drawn in with ink and colored with oil base artist colors.
So, I am bringing these structures back to life with my spin on them. The idea is that if Frank were alive today, this is how he would do it -- using modern materials.
This will be a Limited Edition kit of 100 and is sure to be a sellout. The cost is $129.95. There are less than 40 left.