I was recognized by Classic Toy Trains magazine in the December 2017 issue as one of the top model railroad photographers over the past 30 years. This is in the December issue!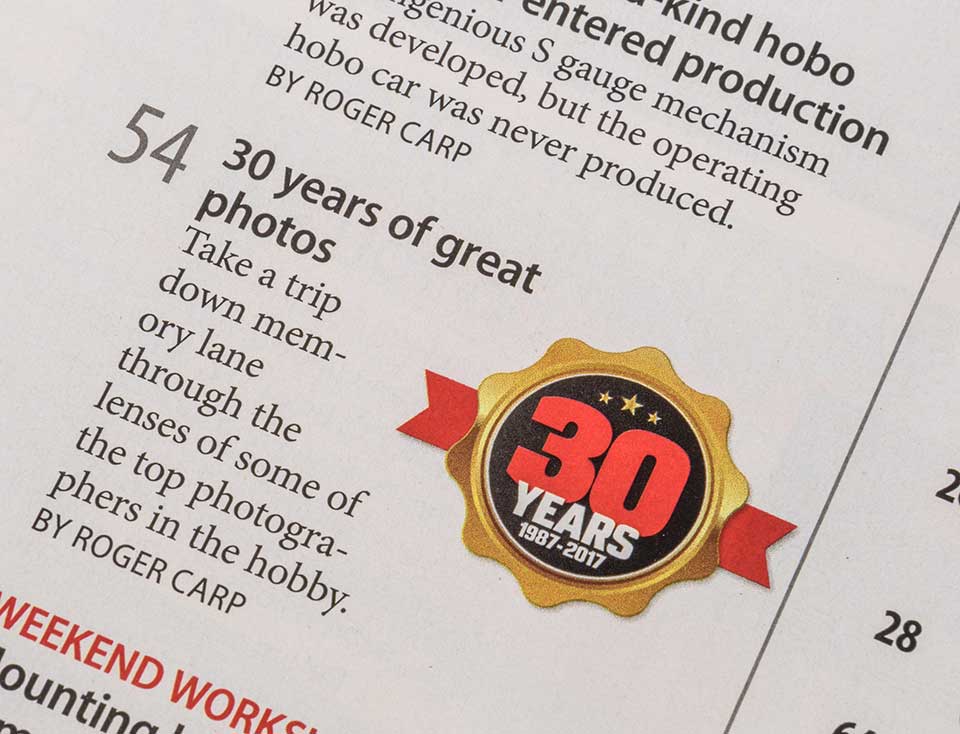 "Let's turn the spotlight on a different group of photographers, free-lancers hired for specific assignments... More often our free-lancers came from outside, having built solid reputations in the fields of railroad photography and scale modeling"
"Three stand out for the consistently high quality of their work. Dennis Brennan, Steve Crise, and Paul Dolkos have long added to CTT by providing terrific images. We look forward to many more years of collaboration with them."
"Among the freelance photographers associated with Classic Toy Trains, only Dave Frary and the late Fred Dole rival Dennis Brennan for the variety of their contributions. All three not only submitted great pictures of layouts and collections but they also wrote articles detailing how to create superb scenes and build structures. In some way or another, each had a model railroad showcased in the magazine."