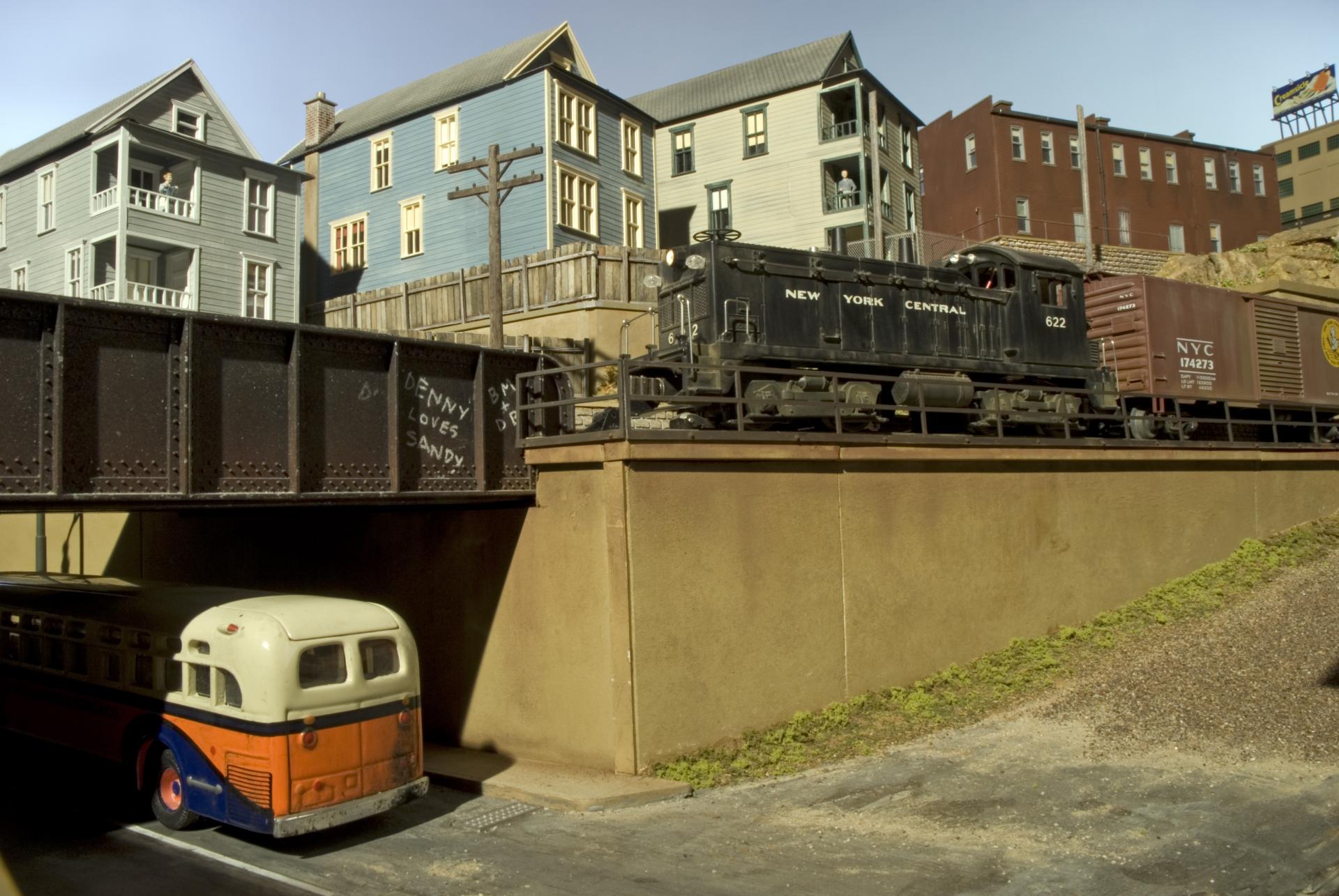 Bus Under Bridge
Thanks to a well-engineered street underpass, the city bus won't be delayed by the New York Central NW2 switcher on its daily drill to the warehouse district.
My Fine grade Superior Sand makes a great gravel hillside road. The gray street schmutz comes from my latest scenery product called, naturally enough, Street Schmutz. The green weeds are Woodland Scenics Coarse Turf sprinkled over my Fine grade Natural Earth.
These photos are what I affectionately refer to as my Beauty Shots of the Sandy Harbor Terminal Railway. In 2005, I created the Sandy Harbor as a project layout for Classic Toy Trains magazine. She existed in my photography studio for over 10 years. In 2016, I sold the layout and moved her across the country to Maine.
<< Previous
Next >>