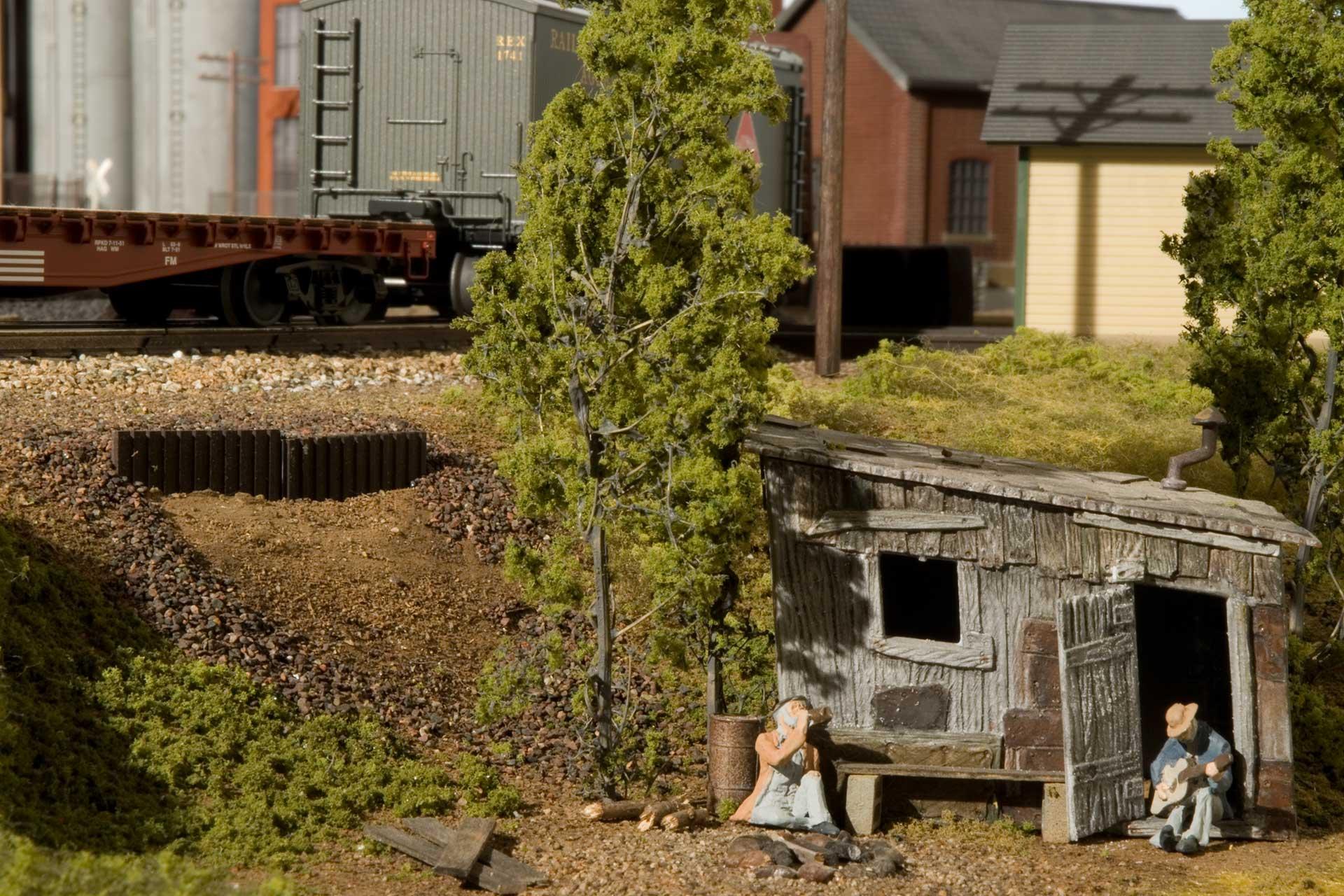 Hobo Shack
One day, my best pal and I happened upon this spot while walking the tracks—a favorite childhood pastime. Those 2 old hobos had stories to tell and kept us mesmerized for hours. If mom only knew!
Superior Sand, Natural Earth and Rock Creek Sand combined with Woodland Scenics' foliage create a convincing scene.
These photos are what I affectionately refer to as my Beauty Shots of the Sandy Harbor Terminal Railway. In 2005, I created the Sandy Harbor as a project layout for Classic Toy Trains magazine. She existed in my photography studio for over 10 years. In 2016, I sold the layout and moved her across the country to Maine.
<< Previous
Next >>