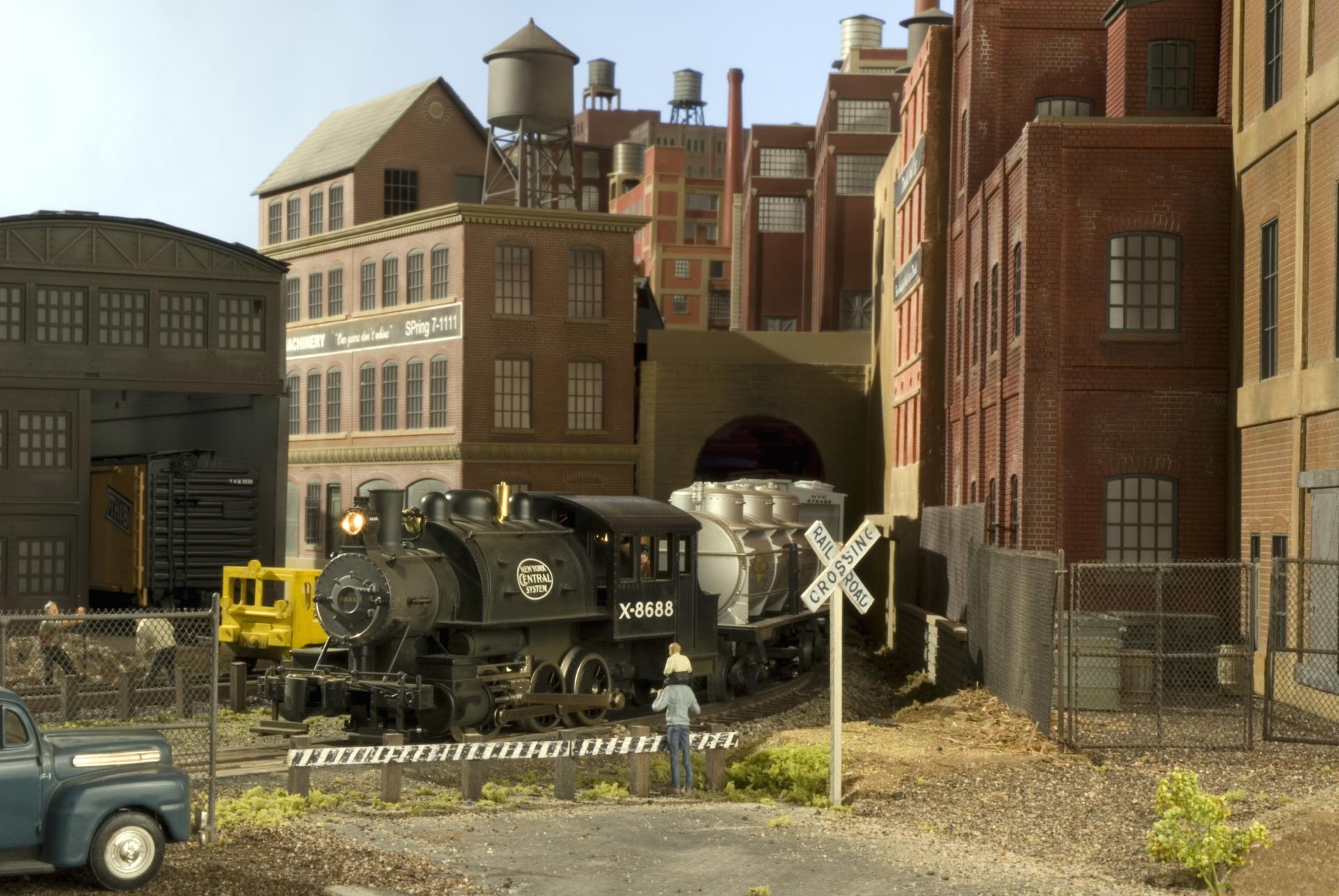 Dead End Street
This is a popular train watching spot. The sounds reverberate through the industrial canyon as the little steamer rumbles through the curve on well-pounded rails.
Notice how my Chain Link Fence Kit, fine grade Superior Sand, Street Schmutz and Natural Earth in combination enhance the flavor in this industrial setting.
These photos are what I affectionately refer to as my Beauty Shots of the Sandy Harbor Terminal Railway. In 2005, I created the Sandy Harbor as a project layout for Classic Toy Trains magazine. She existed in my photography studio for over 10 years. In 2016, I sold the layout and moved her across the country to Maine.
<< Previous
Next >>